Meet Andrew, CL3's Newest Property Manager
You moved from Boston- is there a myth you heard about Chicago before you moved here?
The closest thing I can think of is when people would tell me that living on Lake Michigan is like living next to the ocean. I always thought it was hyperbole but thankfully it was not. I had been to Chicago once before but it was in the winter and I wasn't able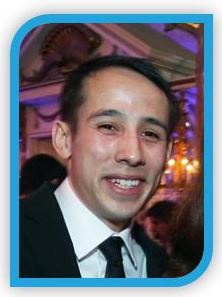 to see the Lake Michigan shoreline in full swing like I have this summer. I must say, it is just like the ocean: no land on the horizon, the sands hot and the waters cold.
Have you noticed any differences in property management here as compared to Beantown?
I've found that Boston and Chicago are very similar in terms of property management. A lot of tenant/landlord obligations and protections overlap or are very similar. The major difference I've seen is with the buildings and the overall age of the product on the Chicago market. Boston is a historic city, and with that come a lot of historic (old) buildings. With that said, Boston has ramped up new construction the last several years, and more is coming, but compared to Chicago it still has a ways to go.
Have you found any favorite places to eat yet?
That's a tough one. My girlfriend, Meaghan, and I love to go out to eat so we've been slowly eating our way through the city. One restaurant that has stood out though is Chicago Q. The BBQ and Whiskey flights are great and the restaurant just has a friendly atmosphere to it. However, if I had to say a favorite place to eat I'd have to tip my cap to Dirk's Fish and their awesome spicy crawfish sandwich.