Real Estate Investors
Maximizing your Return on Investment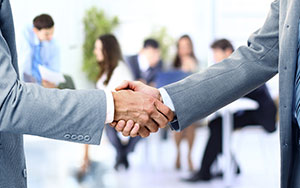 CL3 Property Management's staff is built to cater to property owners with an investment mentality. With the downturn in the market beginning in 2008 and its subsequent turnaround in 2012 many of our property owners have purchased property with a long term investment in mind. The founder of CL3 Property Management, as well as the managing broker, personally own multiple investment properties and understand the financial risks and benefits of owning individual or multi-unit properties.
Our staff has over 20 years of combined real estate investment experience, and can assist you throughout the process. Many individuals or investment groups have the capital and the desire to acquire real estate. However, they lack the expertise and have concerns about the uncertainties and work required in undertaking a rehab project, assessing the rental market and managing properties. CL3 Property Management can assist you through every step of the process including:
ACQUISITION +
Recommending lenders and sources of capital
Analyzing the current financials of properties
Assessing the physical condition and recommending property inspectors
Recommending attorneys for transactional, zoning or violation issues
The search and purchase of the property
REHAB MANAGEMENT AND VALUE ADD SERVICES +
Recommending repairs and rehab work
A cost/benefit analysis of multiple scenarios involving cosmetic repairs vs. larger rehab projects
Coordinating all rehab and repair work, by working with general contractors, sub-contractors,
Acquiring multiple quotes from preferred vendors for repair and rehab work painters, architects, interior designers and landscapers, etc., and accounting for all costs with online access to you at all times
Assisting in alleviating building code violations on purchased properties
LEASING AND MANAGEMENT +
Preparing the property for lease by providing professional photography, cleaning, and overseeing "punch list" items
Leasing the property and conducting background checks on tenants
Formal move in inspections with written, video and photo documentation
Management of the property after the unit is occupied
This extensive list illustrates the significant work involved beyond the actual acquisition of the property. Our staff has the business and personal experience and expertise to guide you along the way, and care for your property to help you maximize your investment and return.
Inquire About Our Services

773.227.2388
Customer Testimonial
I have worked on several rehab projects with CL3 Properties and I have always known them to be on time at the job site and professional. This means being prepared and well informed. CL3 puts the time and effort in to execute a successful rehab, from selecting contractors to supervising the work and seeing the finished product through to the final clean up. They take a lot of pride in their work and it shows. They offer sound advice and are dependable.
I look forward to working with John and his team on future projects.
-Sean H.