Chicago Property Management
We Can Help Manage Your Chicago Rental Property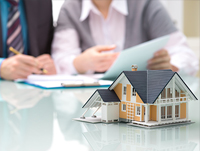 Our management services are catered to seasoned and beginning real estate investors, as well as property owners that are considering the rental investment market due to family or life or job changes. In any scenario, being a landlord can bring on a new list of responsibilities and headaches that owners are not prepared for. To this end, CL3 Property Management serves owners in many different situations from many locations throughout the world. Over 50% of our owners live out of state or overseas. We offer property management services for the following property types:
Single Condominium Units
Single Family Homes
Townhomes
Multi-unit, residential investment property
Individual Properties managed through 3rd party relocation services
Our experienced staff has developed relationships with many contractors, repairmen and service providers necessary to quickly respond to the needs of tenants and owners when repairs are needed or emergencies arise. We believe that a high quality and professionally managed property is the key to preserving value in the property itself, and benefits the relationship of our tenants and owners. The following is a summary of our property management services:
Administrative +
Formal application and screening process for prospective tenants, including credit, background and eviction check, as well as income and past landlord verification
Ensuring that proper leasing documentation, disclosures notices, and receipts are submitted to tenants and owners as regulated by state and local laws
Collection of monthly rents and depositing net income in owners accounts
Managing security deposits as regulated by state and local laws
Generating monthly and annual financial statements for owner
Tenant Communication +
Respond to tenant inquiries and maintenance requests, including 24/7 emergency support
Timely renewal process notification to tenants
All written and verbal communication regarding lease terms, payments, and rent increases
Treatment of delinquent tenants
Enforce and collect all late fees
Coordinate or deliver all necessary notices pertaining to eviction or termination of lease
Coordinate with owner, attorney and tenants in the case of an eviction or termination of lease
Maintenance and Repairs +
Negotiate maintenance and repair rates with all contractors
Coordinate with contractors for all preventative maintenance issues such as HVAC cleaning, filter changes, lawn servicing, snow removal or cleaning
Manage repair requests by coordinating with all contractors and tenants in a timely and efficient manner
Billing and receipt documentation, as well as communication with owner for repairs and maintenance
Move in/Move out +
Pre and post move inspection coordinated with tenant with video, photo and written documentation
Coordinate property improvement processes, including cleaning, painting, lock changing, key delivery and other necessary services
Coordinate leasing documentation and moving requirements with building association and tenants
Ensure all move in, move out and leasing fees and deposits are paid correctly by all parties
Additional Investor Services
Inquire About Our Services

773.227.2388
Customer Testimonial
"CL3 Property Management has been amazing! I have used them to manage my rental unit for 3 years and I will continue to use them as long as I own that property. They handle everything from collecting rent, dealing with the association over issues with the tenant, managing repairs, etc... I have referred them to friends and everyone has the same great experience."
- Thomas J.
Chicago Area Information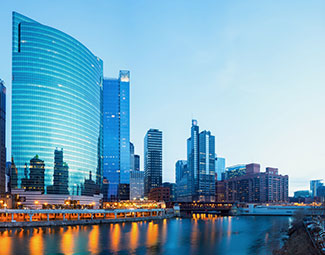 Chicago's culture includes contributions to the visual arts, novels, film, theater, especially improvisational comedy, and music, particularly jazz, blues, soul, and the creation of house music. The city has many nicknames, which reflect the impressions and opinions about historical and contemporary Chicago. The best-known include the "Windy City" and "Second City." Chicago has professional sports teams in each of the major professional leagues. The Chicago Loop is the central business district, but Chicago is also a city of neighborhoods. Lake Shore Drive runs adjacent to a large portion of Chicago's lakefront. Some of the parks along the waterfront include Lincoln Park, Grant Park, Burnham Park and Jackson Park. Twenty-four public beaches are also found across 26 miles of the waterfront. The city's waterfront location and nightlife has attracted residents and tourists alike. Over a third of the city population is concentrated in the lakefront neighborhoods of Rogers Park in the north to South Shore in the south. Source: Wikipedia
Areas We Serve
Streeterville
Ukrainian Village
Loop
Roscoe Village
North Center
Wrigleyville
Logan Square
Lincoln Square
Uptown
The majority of our rentals are $2,000 per month or higher and considered luxury rentals. We also manage multi-unit investment properties. All properties are considered on a case by case basis.